It's now been more than five years since Carleton's Class of 2016 went through the debut phase, but after pandemic delays it, along with the classes of '70, '71, '95, '96 and '15, is finally returning. to campus for a special Milestone meeting, August 5-7.
Four of the Carls returning for their very first Reunion experience are part of the 2016 cohort of Weitz Fellows. Eager to celebrate with the rest of their classmates, they're also ready to reconnect as a cohort, reflect on their sisterhood experience, and share how they've been since the last time they saw each other.
"I feel like it's been a long time, because we've been out of college longer than Carleton," says Sophie Buchmueller '16 (former Joslyn Art Museum Scholar), "but we also have the impression that was not so long at all.
Libby Ferris '16 (Service Learning Academy at the University of Nebraska Omaha), echoes Buchmueller's statement, expressing that "it seems both like five to six years is too long and too short for where I am at. now versus then."
The too long/too short paradox is a common theme among stock marketers. Eleanor Dollear '16 (Nebraska Appleseed) says she feels "old" but "it's really not like it's been that long". Christian Kreznar '16 (OpenSky Policy Institute), who is sadly absent from Reunion this year for the wedding of his childhood best friend, says it's "bizarre, surreal", and Clare Hiyama '16 (Women's Fund of Omaha) asks, "How the hell has it been so long? Sounds longer than it looks.
It's been almost seven years since they started their fellowships in the summer and fall of 2016, and the Weitz Fellowship Program is still going strong, having added more fellows and different organizations over the years. Established by Wally Weitz '70 P'96 P'99 P'02 and Barbara Weitz '70 P'96 P'99 P'02 over a decade ago, the program offers one-year paid positions to graduates of Carleton in Omaha and Lincoln, Neb. nonprofits. Jobs include benefits and funding for professional development and provide hands-on learning experiences in community engagement, fundraising, marketing and political work for students interested in arts management, management at nonprofit and/or social change.
An important component of the Fellowship is the built-in support system each Fellow receives when moving to Nebraska, consisting of the cohort of other Carls and Weitz family as well as their new colleagues. The class of 2016 still appreciates this community bond, which has lasted beyond a year for some.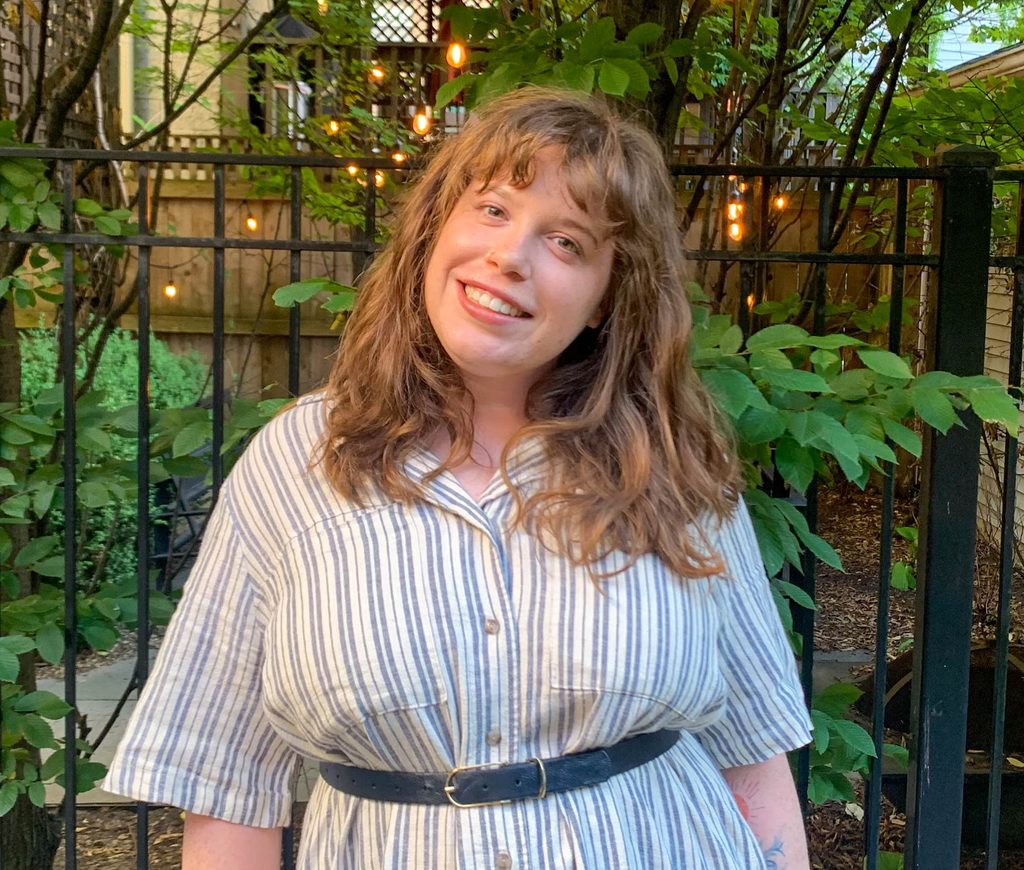 "I had very good supervisors, I keep in contact with a few of them and the Weitz family has been very generous with us," says Dollear. "Also, I didn't really know Sophie and Clare in college and now they're two of my best friends."
Dollear and Hiyama are now roommates in Chicago, with Buchmueller living just down the street, so they see each other quite often.
"Sophie and I also lived in Minneapolis for a year, right after we moved to Omaha," adds Hiyama, "but I feel like the year spent together in Nebraska really strengthened those two friendships. In fact , we talk a lot about our experiences in Omaha.
Hiyama, Buchmueller and Ferris lived together in Omaha and often met Dollear and Kreznar, both based in Lincoln, creating a "pleasant and fairly self-contained social unit" according to Kreznar. But of course, social support is not the only goal of the Weitz Fellowship. The primary goal of the program is to gain excellent work experience and build professional relationships, and this group certainly achieved that.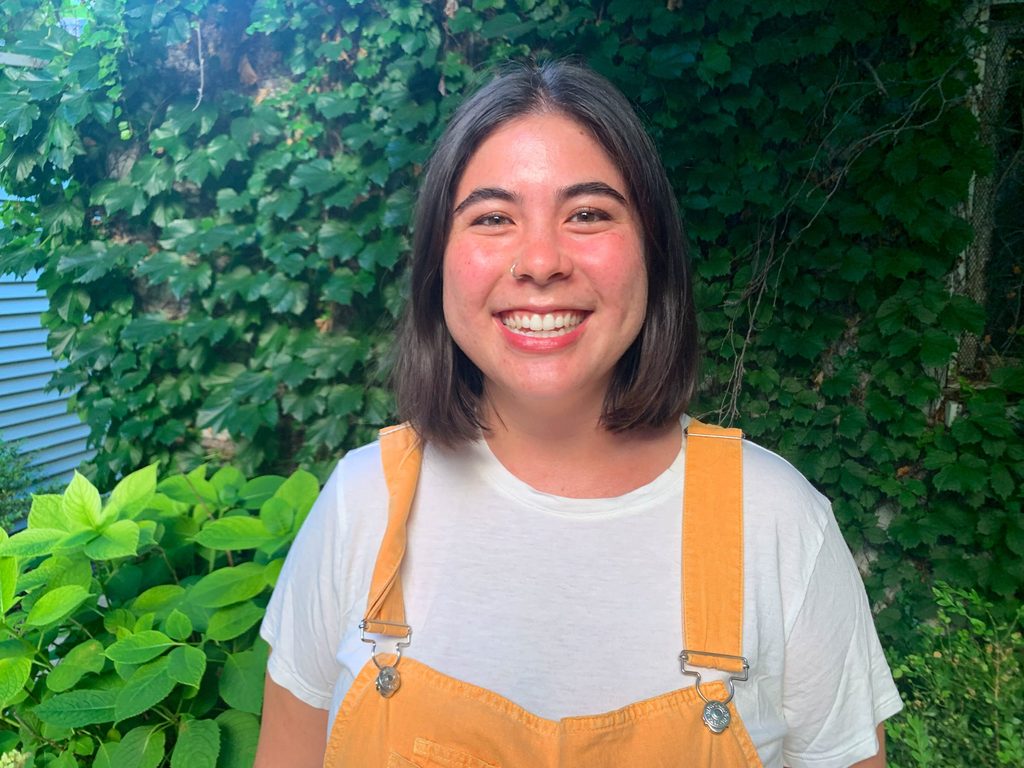 "I had a great experience with relationships within the organization," says Hiyama. "Everyone was very supportive of me learning a lot while I was there. They really wanted me to have a good experience with them.
"I really, really enjoyed it. I learned so much from the people at Appleseed," adds Dollear. "I had no idea what I wanted to do after college, so that was good. [for figuring that out]."
Buchmueller, the only 2016 scholar working in the arts, encourages current Carls interested in the field to apply to the program, given the importance of this type of experience to her career path.
"I think the Weitz Fellowship was a great entry point into working in the arts," she says. "It's a rare opportunity, as the museum world and the art world are very competitive, and many similar opportunities are unpaid. It gave me a foot in the door and I feel like this is something graduating graduates should be aware of when applying for these scholarships.
Many scholarship recipients said it was a great way to familiarize themselves with the job market as new grads and not get overwhelmed by their first "adult" job.
"Looking back on it now, it really makes me grateful for the brotherhood," Hiyama says. "It was a really supportive environment to get into right out of college, and I think since then it's kept my standards high for the work cultures and the spaces that I go to."
"It was a perfect year right out of college," adds Buchmueller. "It was a great way to dive into life after Carleton… Still on training wheels a bit but moving to a town that was certainly bigger than Northfield but not overwhelming. And then both at Joslyn and with the larger cohort, I feel like everyone was really excited about the program and helping us succeed.
During their time in Nebraska, each comrade discovered at least one thing that is still useful to them, even if that thing decided not to follow a certain career path.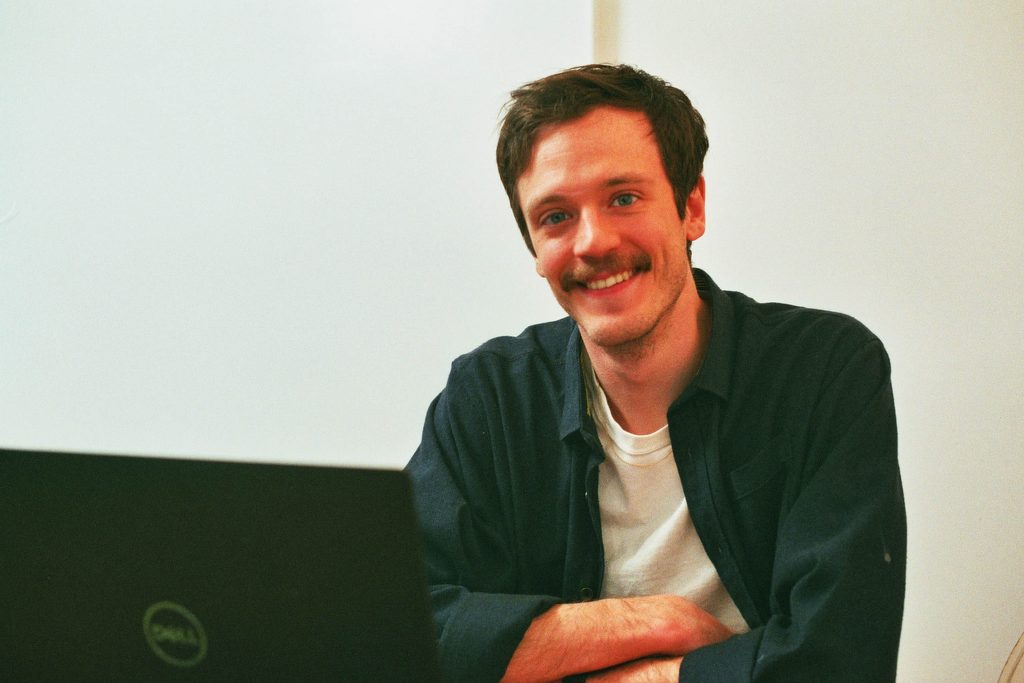 "It informed me that I didn't want to work in politics," laughs Kreznar. He still works alongside her, using his skills as an editor in New York at the Council on Foreign Relations, where he works to publish foreign policy analysis.
Similar to Kreznar, Dollear learned after her time at Appleseed that she didn't want to work directly in politics, but would work on the side now.
"I was like, I'm definitely not going to law school," laughs Dollear, "and Appleseed does more stuff on a policy level, but I was on their field team, so I was working with individuals more than with actual policy training I loved it, and even though I didn't really know what social work was at the time, I definitely knew that I wanted to continue working directly with people affected by different issues, including poverty… And now, I just got my master's degree in social work and I'll be a social worker for Chicago public schools when I get back from Reunion.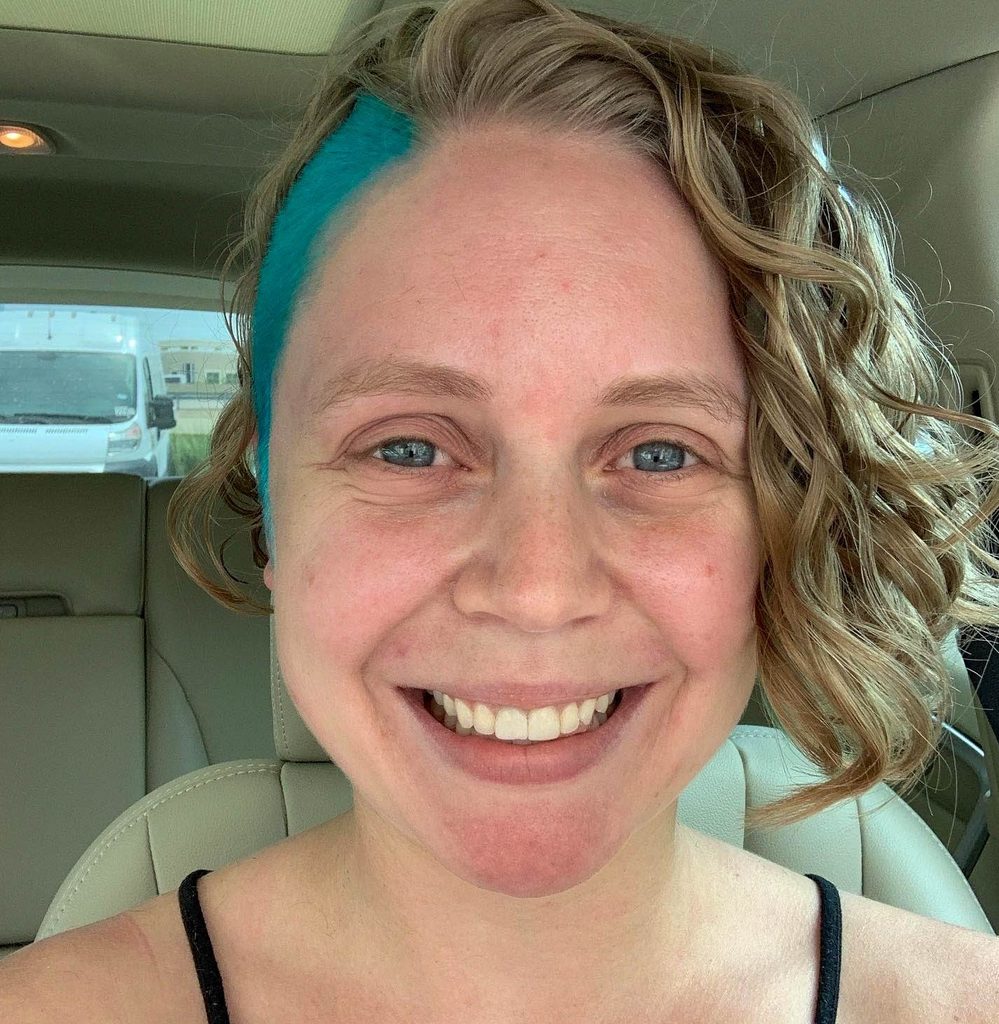 "My position also allowed me to develop basic skills that were hard to learn in college," adds Ferris, who currently lives in Plano, Texas, and is associate director of customer services for patient experience. at PRC, Inc., an Omaha-based organization she has been with since her fellowship ended in 2017.
"This fellowship was my first work experience in a museum," says Buchmueller, "and it cemented my desire to work in the art world. I just graduated from the School of the Art Institute of Chicago after completing a dual master's degree in art history and arts administration, and now I work at Corbett vs. Dempsey, a gallery in Chicago.
Hiyama works at the Chicago Women's Health Center as a sex educator, under contract with the city's public schools, and her time with the Women's Fund prepared her well for this role.
"One of the activities of the Women's Fund is called the Adolescent Health Project," says Hiyama, "which creates space and training for people who do work related to sexual health. I learned a lot from these trainings, and I think it really helped me get the job I have now.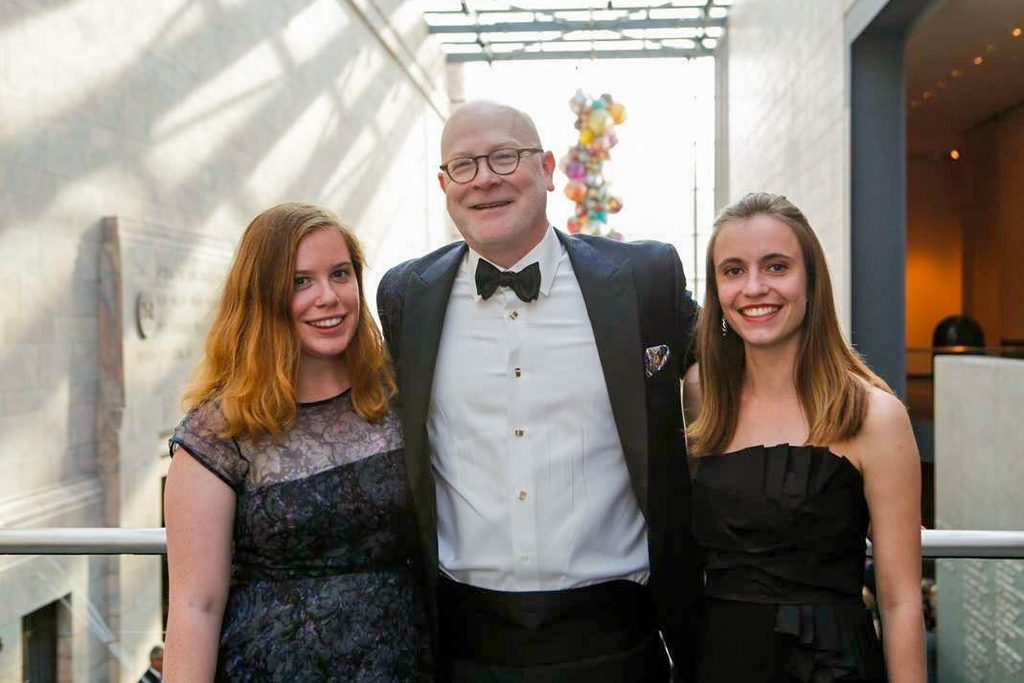 The reunion will be a perfect opportunity for the alumni to share these stories with the rest of their class, and they are all thrilled to be back in Carleton, seeing the people and the campus for the first time in years.
"I think it's going to be fun just being in the dorms," ​​Dollear says. "I think we'll feel like first years again because we're at Goodhue, but mostly I'm excited to hear what people are doing. It'll be cool to see the changes on campus too, because there's always a lot going on there.
"I have a circle of people that I have been in close contact with since college, but there are a lot of people that I only see very small bits of their lives through social media, and it will be fun to 'hear where their life has taken,' adds Hiyama. "Also, my professional world is always changing, so I'm always curious to hear from anyone else who works in the field of sexual health and education. There are many ways to get involved in this area. I don't always know what it is because many of them are being created so if that happens [at Reunion] that would be really exciting for me.
The college is delighted to welcome Carls' six classes on campus for "a little taste of a weekend at Carleton," as Buchmueller puts it. With respect to this class of Scholars, their post-graduation and post-Scholarship success should be particularly encouraging for the current cohort of Weitz Scholars, soon to begin their positions, as well as current students interested in applying for the upcoming scholarships. Good progress meeting!
---
Erica Helgerud '20 is Carleton College's News and Social Media Manager and a former Weitz Scholar (2020-21) for Opera Omaha.