Sport is a profession where a single game on a single day can earn you a fortune. Athletes have amassed fortunes of millions and billions of dollars and built empires. NBA great LeBron James and boxing legend Floyd Mayweather Jr. are two examples of some of the richest athletes in the world.
ADVERTISING
The article continues below this ad
Moreover, both elite athletes have come a long way since their debut and accomplished much more than just outstanding players. Mayweather and James racked up millions of dollars each year. Here is an account of how these famous athletes acquired their enormous wealth.
ADVERTISING
The article continues below this ad
Floyd Mayweather vs LeBron James: Net worth comparison in 2022
Floyd Mayweather Jr, often known as "Money", earned a record amount in 2022. Various sources offer varying figures on Mayweather's net worth, but according to Celebrity Net Worth, the boxer is worth $450 million. The boxer has only had one fight so far in 2022, but the 'Pretty Boy' knows how to make money from other sources.
LeBron James, on the other hand, is widely regarded as one of the greatest basketball players of all time, but he has now achieved a feat that no other active basketball player has ever accomplished. According to Forbes, in 2022, "King James" reached a net worth of $1 billion. With a diverse range of projects and investments, James has massive cash flow.
Floyd Mayweather vs LeBron James: Increase in value over 5 years
Although Mayweather retired from boxing in 2017, it did not hinder his wealth growth. He had a net worth of $285 million in 2018, and it rose to $320 million the year after. Additionally, the number grew by 40 million in 2020, bringing wealth collection to $360 million.
Additionally, "Money" fought Youtuber Logan Paul in 2021 and told a conference he made $100 million from that fight. His net worth grew to $410 million that year. Currently, he has a net worth of $450 million.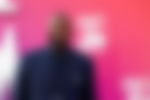 LeBron James, the highest paid NBA player of all time, has signed a four-year contract with the Los Angeles Lakers. For the 2018–19 NBA season, he was paid $35 million, with the annual value increasing every year until the 2021–22 season. In 2018, he had a net worth of $630 million, which he increased to $680 million the following year. By 2021, that figure had risen to $720 million.
WATCH THIS STORY: Top 5 Best Selling PPV Fights From Floyd Mayweathers boxing career
Additionally, James produced a movie in 2021 titled "Space Jam: A New Legacy." Although the film had its reviews, it earned around $163 million at the box office, which ultimately added to his net worth of $790 million. Now the athlete has reached a net worth of around $900 million.
Floyd Mayweather vs. LeBron James: Highly paid endorsements
Despite his fame, Floyd Mayweather is not a major endorser. During his major bout with boxing icon Manny Pacquiao, however, he was promoting brands like Hublot, Burger King and FanDuel. He is also seen with Cagau jewelry on his person. Nonetheless, the pound-for-pound king could have made millions from endorsements, but for some reason he chooses not to make many endorsements.
James, on the other hand, has some of the best known brands on his side. He has a multi-million dollar shoe deal with "Nike." Other brands like Rimowa, Walmart, GMC, AT&T, PepsiCo and more recently Crypto.com are among its partners.
The list continues. Some other big brands include 2K Sports, Beats Electronics, Kia Motors, etc. The champ is a money-making magnet and brands never pass up the opportunity to partner with him.
Floyd Mayweather vs. LeBron James: Total Career Earnings
The 45-year-old started his professional career in 1996 and has been setting new records ever since. The athlete has risen to the top with a diverse assortment of businesses and sources of income. Mayweather is widely followed on social media, with 15 million Facebook fans, 7.8 million Twitter followers and 28 million Instagram followers.
Plus, he fought MMA icon Conor McGregor before he retired, and the whole world was staring at the fight. A fight with fighters of this magnitude made sure the PPV was going to skyrocket. The fight generated around $500-700 million, with Mayweather confessing to winning $350 million.
Surprisingly, with an estimated net worth of around $450 million, the king's pound-for-pound earnings have topped the $1 billion mark. Very few athletes take this step, but the boxer is known for achieving the impossible. With his unbeatable boxing streak, he is also the unbeatable boxer in terms of wealth.
Additionally, LeBron James is the first active NBA player to reach $1 billion in career earnings. Being in the sport for over 20 years, the player broke all boundaries and prevailed over everything. His income had reached $1 billion before, but now his net worth alone is close to $1 billion.
WATCH THIS STORY: Dwayne Johnson, Floyd Mayweather and more Top 5 Most Followed American Athletes on Instagram
Moreover, the man got involved in various activities and has a huge fan base. His Instagram followers span 123 million people worldwide, making him the most popular American sportsperson on the platform. Additionally, he has 27 million followers on Facebook and 21 million followers on Twitter. This takes into account when you realize that brands also pay celebrities for social media mentions.
All things considered, Mayweather and James are having a money storm, and the flow isn't stopping anytime soon.
Floyd Mayweather vs LeBron James: Most Expensive Items Owned
Here is the most interesting part, the most expensive things owned by Floyd Mayweather. Mayweather is the epitome of a lavish life. Mayweather has a fascination with expensive watches. He often posts photos of his timepieces on Instagram.
'Money' also likes to drive the most stylish cars. His car list includes two Bugatti Veyrons, a Bugatti Grand Sport, two Ferrari 458 Spiders, a Porsche 911 Turbo S, a Ferrari 599 GTB Fiorano and a Lamborghini Aventador. His car collection alone costs around $7,865,000.
Also, one of the "Pretty Boy"'s most expensive possessions is his "Air Mayweather" private jet. The jet has a capacity of about 29 to 30 people and it cost him $50 million. And, unsurprisingly, he owns two private jets that take him around the world.
Other big-ticket items include various properties, presidential hotel suites, a Bentley golf cart, and Lakers ground seats, among other things.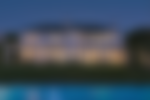 LeBron James didn't just earn the 'King James' tag, he justifies it by living his king-size life. James bought a mansion in Ohio in 2003 that covers 35,400 square feet. The cost of the mansion is around 9-10 million dollars today. He also owns another mansion in Miami, Florida, spread over an area of ​​15,000 square feet. Located in the ultra-upscale neighborhood of Coconut Grove, the property is worth $9 million.
ADVERTISING
The article continues below this ad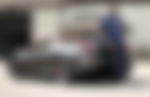 He owns a Maybach 57S which cost him $376,300. It has a power sliding sunroof and a 5.5 liter V12 engine and can go up to 170 miles per hour. His car collection contains a variety of automobiles including a Porsche Turbo, Orange Jeep Wrangler, Chevrolet Camaro SS, Hummer H2, Dodge Challenger SRT, KIA K900, and Ferrari F430 Spider.
ADVERTISING
The article continues below this ad
His other possessions include a large collection of Rolex watches, a 2% stake in the Liverpool Football Club, a $22 million Gulfstream G280 private jet, and more.
What do you think of the lavish lives of the two richest athletes? Share it in the comments section below.