When it comes to gambling and casinos, the law changes significantly across the Asian continent.
Some countries have strict anti-gambling laws while others proudly advertise their amazing casino resorts.
The large number of people who live in and visit Asia has seen the demand for casinos on the continent become massive.
This means that the few areas that allow and promote casinos, such as Macau, have become extremely popular, attracting millions of players every year.
Casinos are in high demand but few in Asia, which means their owners earn incredible amounts of wealth and power.
They have both used them to transform the gaming industry in Asia into the biggest in the world.
1. He Che Woo – $12.4 billion
Lui Che Woo first made his fortune by starting K. Wah Group, a quarry operator that focused on importing construction equipment from Okinawa to Hong Kong.
The K. Wah Group was eventually expanded to include real estate developments spread across Southeast Asia.
After Stanley Ho's monopoly over Macau's gambling industry ended in 2002, Woo's entertainment company, Galaxy Entertainment Group, won one of the island's three gambling concessions.
He wasted no time putting his franchise to good use, building the StarWorld Macau Casino and Hotel, which opened in 2006. The 5-star casino hotel is known for its striking and colorful design.
Woo followed StarWorld by building its flagship casino, Galaxy Macau, in 2011 for $1.9 billion.
This world-class resort has helped Woo become dominant in Macau's casino industry; in 2016, Galaxy Entertainment Group overtook Sheldon Adelson's Sands China as the city's largest casino and gambling operator, taking 23% of the market.
Now 93, Woo has largely ceded control of his sprawling business empire to his 5 children with his eldest son, Francis, running Galaxy Entertainment Group.
2. Stanley Ho – $6.4 billion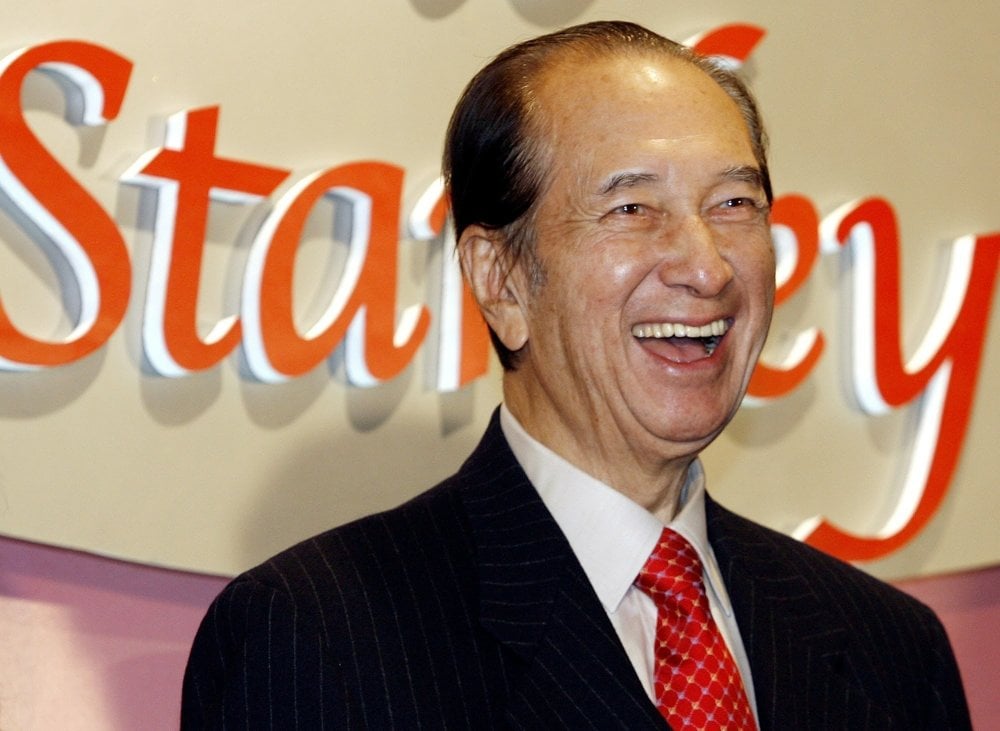 Stanley Ho was one of the most famous casino owners Asia had ever seen.
Known as both "The Godfather" and "The King of Gambling", he was the founder and chairman of SJM Holdings, which had a government-granted monopoly on Macau's gambling scene for 40 years.
During this time, Ho helped transform Macau from a humble fishing island into one of the most iconic gambling centers in the world.
Throughout his life, Ho built a number of casinos, including the incredible Grand Lisboa, the tallest building in Macau.
He has proven to be a smart businessman during his career, thinking of many ways to attract potential players to Macau.
Perhaps his most famous idea was to build a port and hire a fleet of high-speed boats that ferried players from Hong Kong to Macau.
However, some people believed that Ho's wealth was not entirely legal.
Accusations of ties to Triad organizations including 14K and Sun Yee On have followed him throughout his career.
Ho retired at the age of 96 and died two years later.
Upon his death, Ho's business empire and wealth were divided among a family that included 17 children and four wives.
The most successful of his children is Pansy Ho, a shareholder of SJM Holdings and MGM China.
Stanley Ho's fourth wife, Angela Leong, is the chief executive of SJM Holdings and has amassed a Wealth of $2.7 billionthanks to both Ho's casino business and his own real estate.
3. Pansy Ho – $3.2 billion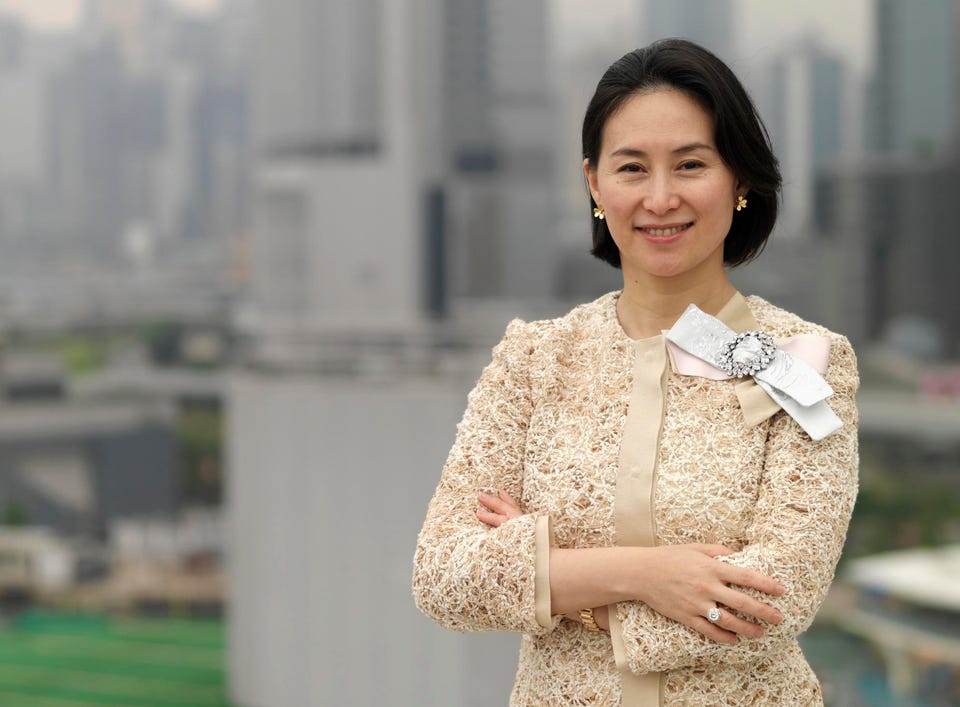 Despite being the daughter of Macau's biggest casino legend, Stanley Ho, Pansy hasn't always worked in the casino business.
Instead, she first pursued a career as an actress and then launched a highly successful PR company called Occasions.
These days, Ho is deeply involved in the Macau casino scene. It acquired shares in casino industry giant MGM Resorts after the company sought to increase its stake in MGM China.
She constantly sold those shares for colossal sums. For two days in May 2021, she earned $86 million from the sale of MGM Resorts stock.
Ho owns large shares in both MGM China, which owns two integrated resorts in Macau, and his late father's SJM Holdings, which owns numerous casinos on the island.
She also owns almost a third of MGM Macau, a 600-room casino and is the general manager of MGM Grand Paradise, a position that earns him about $8 million every year.
4. Chen Lip Keong – $2.4 billion
With a net worth of $2.4 billion, Chen Lip Keong is Malaysia's 7th richest person.
Keong made his money in Cambodia, having first traveled there in hopes of finding oil.
While his search for black gold would fail, Keong did not leave the country empty-handed.
Instead, his Malaysian company, NagaCorp, won an international tourism opportunity in 1994.
This saw Keong obtain a Cambodian casino license, a 70-year term and a government guaranteed monopoly in the Cambodian capital, Phnom Penh.
This monopoly will last until 2035 and has allowed Keong to turn Cambodia's capital into an attractive gambling destination – all while earning big bucks.
Its flagship integrated resort, NagaWorld, is the only luxury resort-casino resort in Cambodia and has several separate casinos, gaming areas and other complexes linked together by underground passageways and tunnels.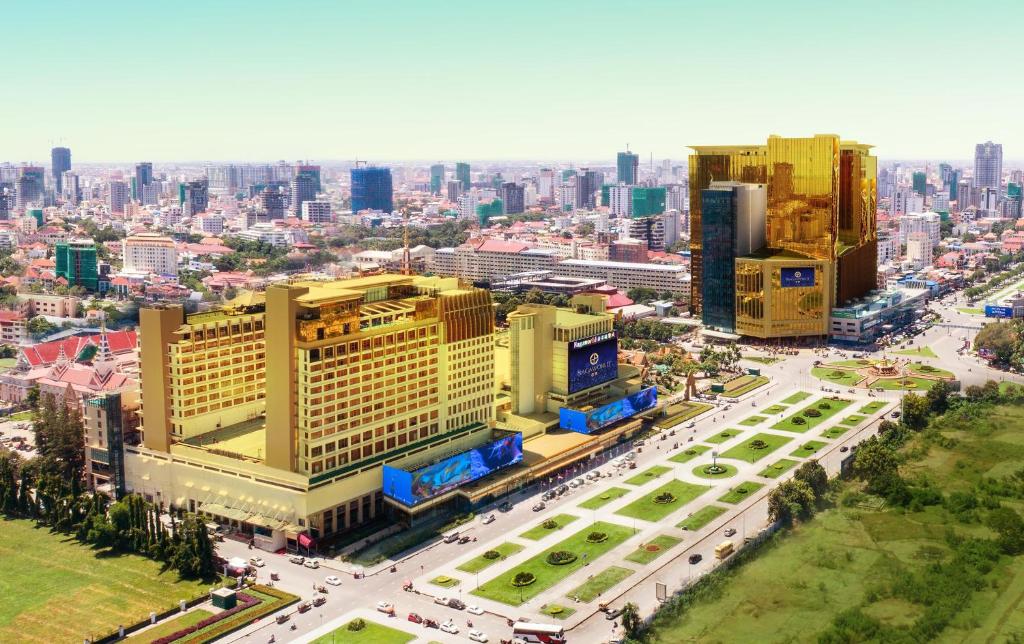 The newest of these is NagaWorld 2, which is an entertainment complex featuring a 300-table gaming establishment, gaming suites, and high-end game rooms.
When Keong was trying to borrow money to build the Naga2 expansion, he was frustrated with the interest rates offered to him by banks.
So instead of borrowing money for construction, he paid $369 million out of his own pocket and took shares of the company in payment.
NagaWorld is currently undergoing another expansion. Naga3, which will include a 75-story hotel tower, is slated to open in 2025 and has a budget of $3.5 billion.
5. Lim Kok Thay – $2.2 billion
Lim Goh Tong founded Genting Group in 1965. He gradually built his empire by developing, marketing and operating global integrated resorts.
Lim Kok Thay, Tong's second child, now chairs the company, having been named director in 1976.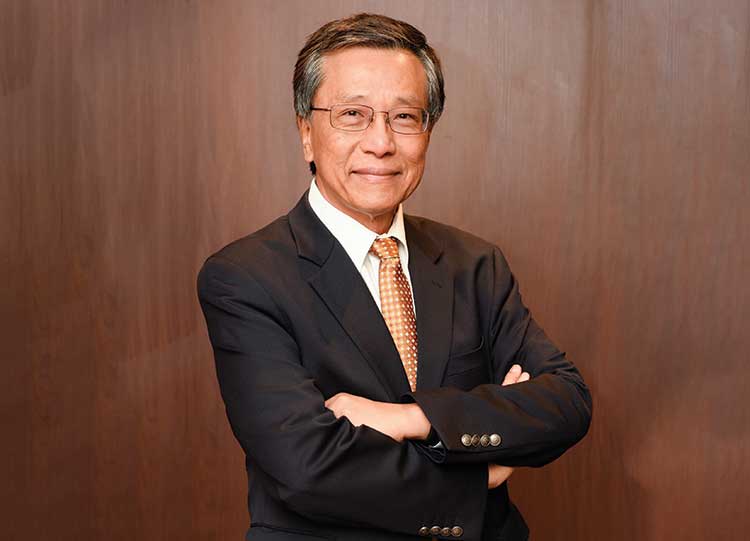 Genting Group owns a large number of casinos around the world, including the Philippines, Singapore, Malaysia, and the United Kingdom.
The company is also known for owning palm oil plantations as well as the cruise line Star Cruises.
Many ships, such as Genting Dream, featured onboard casinos.
Due to difficulties caused by the coronavirus pandemic, Star Cruises' parent company, Genting Hong Kong, filed for bankruptcy in January 2022.
The ships she had commanded, including four that weighed more than 150,000 tons, were left at the docks.
However, Thay didn't let this setback get him down.
It recently launched Resort World Cruises, which now operates Genting Dream, and is in talks to acquire the other ships formerly owned by Star Cruises.
He also made a long-winded bid for a gambling license in Macau in hopes of breaking into the island's lucrative industry.
For something similar, check out the 5 richest casino owners in the United States.
Main Image: Jimmy Woo Man Tsing