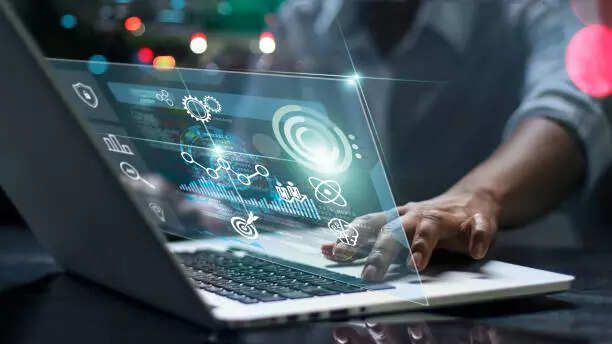 By Ashok Dudhat, Founder and CEO of Tech Jobs Fair
The global tech job market is booming for people with years of industry experience. This is especially true for software engineers, but it's also true for other technical roles. The demand for high-tech jobs will continue to rise as the adoption of digital skills has progressed by at least five years following the COVID-19 pandemic. Companies voluntarily or involuntarily switched to remote working conditions when the government imposed a strict lockdown. A digital infrastructure that could support a fully virtual workforce was therefore necessary. The need for experts spans the entire IT spectrum, not just for programmers, developers, and data scientists.
The number of people employed in the technology sector has grown as more and more people have realized that technology does not eliminate jobs, but rather enables people to realize their full potential. The pandemic has revealed a startling new fact that a remote presence is essential for business survival, despite historical evidence that people are often resistant to change and believe the loss of human jobs due to digitalization is real. They do this because they are aware that uncertainty can arise at any time.
The demand for tech talent has always been high, but the needs of businesses are now insatiable. The pandemic accelerated digital growth by five years. It seems like every company is now a tech company. Local venture capitalists are actively looking for new sources of growth as the US market becomes more expensive and its prices are less and less correlated to fundamentals. Many people are keeping tabs on Southeast Asian nations. With a focus on Vietnam, Thailand, Indonesia, Malaysia, Singapore and the Philippines, this is a large but very powerful potential market.
Employers take a holistic approach to in-demand skills, seeking talent who can guide projects from start to finish. There is also a growing demand for technical positions requiring management and infrastructure knowledge. Employers increasingly value these skills as they allow them to continue to build critical technology infrastructure for their businesses. Cloud computing saw the strongest year-over-year growth in job postings (162%) as more projects are done in the cloud. Comparing the first half of 2022 to the first half of 2021, the demand for Master Data Engineers increased by 305%.
Full stack engineers were most in demand: On Hired's platform, full stack engineers saw a greater increase in maintenance requests than other software engineering roles. The largest increases were for candidates in markets such as Toronto, Los Angeles, Austin and Denver, where average remote salaries rose 7-14% year-over-year.
In recent years, digital and technology companies in this region have experienced tremendous growth. Jungle Ventures estimates that the aggregate valuation of Southeast Asian tech startups was $340 billion in 2020 and will triple by 2025. Companies are hiring more remote software engineers in smaller markets : Candidates open to working remotely generally received 20% more interview requests. than competitors. While the average salary in the San Francisco Bay Area remains the highest of any region at $168,000 per year, smaller markets such as Austin, Seattle and Chicago have seen higher salary growth in over the past year compared to traditional tech hubs, supporting the trend of hiring remote talent in smaller regions.
The automotive and mechanical engineering industries, among many others, are fueled by European technology, which is well placed to determine the future of the entire European economy. Looking to European technology sales through 2030, Deloitte assesses recent global events as well as historical stagnation. Nothing can stop the increase in demand for software engineers. There are no more adjectives to describe how high it goes. The term "digital transformation" may seem like a buzzword, but as more and more people on the planet connect to the Internet, as business owners become more inventive and explore new distribution channels, and as our lives change, software engineers are needed.
Remote work wasn't so common before the virus outbreak: We all know it works now and is commonplace. Companies have started hiring people remotely and looking for tech talent globally due to the constant demand. Before three years ago, if you were talented but resided in a remote area of ​​Arkansas, India, the Middle East, Eastern Europe, Africa, or america, you had to move to Silicon Valley or another big city. Strong and resilient trends such as artificial intelligence (AI), new Internet of Things (IoT) business models and other "as a service" business models will drive this evolution. Even geopolitical unrest, such as the conflict between Russia and Ukraine, does not seem likely to have a significant long-term impact on GDP. But success is not always guaranteed. Businesses can now prepare and focus using six key metrics to drive growth, paving the way for a long-term uptrend.
Tech growth is a key driver of economic growth, and when we look at the big picture for the tech job market, it's clear that demand for tech roles is growing.