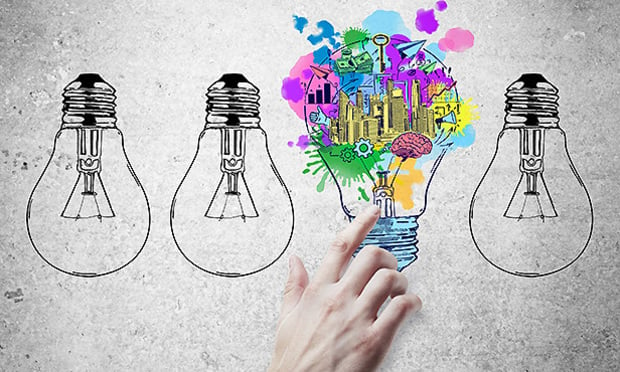 Grant Pruitt, 36, Whitebox Real Estate; dallas
Grant Pruitt is co-founder and president and CEO of Whitebox Real Estate, LLC. Pruitt launched the company as a tenant-focused property advisory, investment sales and development firm to specialize in offering a bespoke approach to its property clients.
Job title: President and CEO
Area of ​​expertise or interest: Representation of tenants – Office & Industrial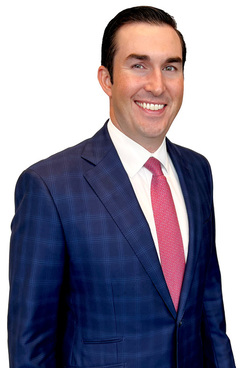 What has been your biggest challenge in your particular role and how have you overcome those obstacles? The transition from being an individual real estate broker to being a manager and running a business has been a huge challenge. The core of our business, real estate and tenant representation, was and remains the easy part. I had never run a business or started a business before, and I still feel like the industry lacks good managers and leaders. Much of what you learn happens through trial and error. I fail… a lot, but I use those failures to improve and better myself. I also surrounded myself with other great business owners, leaders, coaches, mentors and team members. I like to learn, practice and improve myself. I invested in training for myself. I had to learn how to run a business and how to be a coach, mentor and leader.
What about your current role at the company you are most satisfied with? When I see the team win, prosper and grow as professionals, words cannot describe the elation I feel. When they win, they are excited and they succeed, that's when I'm the happiest.
What is the best piece of advice you have received that has helped you succeed in your industry? My dad, who is also in real estate, told me when I was about 15 or 16 (he was my first boss in real estate) that there are three types of successful people in immovable.
The first is just luck, and there's not much you can do about it, but if you don't work to put yourself in a position to be lucky and if you don't run too hard and fast with the luck you get as you can, then you won't succeed.

The second is just very well connected. There's not much you can do about it either. Maybe they were born into the right family, but if you don't work with the connections you have, you won't be successful.

The third one outshines everyone, and it's the only one you can control. The common thread, however, is hard work, so if you want to succeed in real estate, work hard…every day.
I am very attached to this. Nothing replaces hard work. If you consistently dedicate 100% to it every day, you will form a habit.
Would you advise a young person to start a career in CRE? Yes. 100%. It's a big industry. It's a business that lets you be your own boss. It's not a desk job either. Your job is 1) to learn/know the market, and there's no better way than to actually be in the market (physically), and 2) your job is to meet people, talk to them, and solve their problems. We positively impact businesses through real estate… There's nothing better than that.
What would you advise them to do to establish themselves in the industry? Take the first job you can get… It's hard to get the first job in any industry… There's a saying that commercial real estate is a tough business to get into but an even tougher business to leave. Look for a mentor. You must have a mentor in this business. Without a good mentor, it will be extremely difficult to succeed.
Please share with us the best lessons learned or a surprising element of your unique journey. I had and still have wonderful mentors. They always said, "It's a marathon, not a sprint. "Never go too high; never too low. "You only get one reputation." This is fabulous advice. The other one that fueled my competitive nature was, "If you don't make the call or work hard, one of your competitors does." I like this healthy and friendly competition.
Are there any particular initiatives you are working on? The initiative I'm working on is our growth and long term goal/plan to be in 7 markets by 2030 with 100 employees. We added Houston last year. Five more markets to browse.
What lessons do you think we have learned from the COVID crisis? Pigs fly. No one had ever said that even against all odds you couldn't go to work. Cheap, low market, flat market. I always thought I had a chance. Covid really challenged that thinking. HOWEVER, we still won. This forced us to improve and strengthen our technology stack so that we could truly operate as a virtual business. We have also significantly increased our business and increased our market share through this effort. It has positively disrupted the way we do business and we are still profiting from this disruption.
How would you describe your state of mind at work? The reason I get up every morning and do what I do, lose sleep at night, etc. is because I really believe in what we do as a company, as as an advocate and advisor to tenants, buyers and office users. and industrial space. Because it is tangible, it can often be oversimplified or overlooked. Companies that use real estate have challenges, problems, issues with their real estate space needs. As a company, we are passionate about providing creative solutions to positively impact our clients' businesses through real estate. I say: "OUR PASSION IS YOUR SOLUTION.
We achieve this by living our core company values:
We work hard.
We are coachable.
We have integrity.
We are tenacious.
WE WIN!!!
Network of ALM professionals on LinkedIn, Advancing future leaders. We are delighted with this pivotal group. Click here to join.