Floyd Mayweather and NBA legend Shaquille O'Neal share many similarities. Both athletes were able to replicate their success on the court or in the ring in the financial world by using the wealth earned during their careers and making smart investments. The pair are now reaping the rewards of those investments, with both still remaining multi-millionaires even after retirement.
According to Celebrity Net Worth, O'Neal has an estimated net worth of $400 million, while Mayweather is worth $450 million. However, there is one area where "Money" carries the NBA legend's number. In 2020, O'Neal launched his own watch line with Invicta, a Swiss watch brand. The collection includes 244 watches whose prices vary by four digits.
ADVERTISING
The article continues below this ad
Additionally, its Invicta SHAQ .17 Carat Diamond – 55mm Gold Steel (37598) Men's Watch is priced at $1,119. This is the cheapest watch in the collection, with the highest being worth $9,999. However, that pales in comparison to the most prized watch in the Mayweather collection.
The former 4-division champion owns a unique Billionaire watch from Jacob & Co., which he bought in the summer of 2018 for a whopping $18 million. This timepiece is one of the rarest in the world and features 260 carats of emerald-cut baguette diamonds, set in 18k white gold. It also includes a rectangular dial, also in white gold, showing the skeletonized movement within, with the tourbillon escapement.
DIVE DEEPER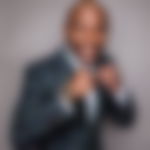 While Mayweather's watch could be touted as one of the best in the world, O'Neal's watches were criticized by many. Reviewers cited the watches as terrible with "fake jewels, fake gold, cheap finishes." Although the NBA legend had many successful business ventures, this was definitely not one of them.
Floyd Mayweather reveals ongoing talks for Conor McGregor rematch
ADVERTISING
The article continues below this ad
Mayweather retired from professional boxing after beating Conor McGregor in 2017. However, it appears 'Money' is interested in facing his former nemesis again. In an interview with SportMail, Mayweather revealed there are ongoing talks over a potential fight between the two. He said there have been talks of an exhibition and a professional fight, although Mayweather would prefer the former. "We don't know if it's going to be an exhibition or a real fight. But it was about both. I'm not into fights where I'm going to take real punishment." he said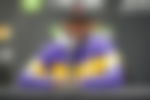 However, McGregor has since responded to this with a post on his Instagram page with the caption, '#not interested'. Although Mayweather wants to face McGregor, it seems he doesn't share the same interest.
ADVERTISING
The article continues below this ad
How do you think Mayweather's watch compares to O'Neal's? Let us know in the comments.
WATCH THIS STORY – These 5 boxers lost over 4 million fines